BOOKING CARY FOR A HOUSE CONCERT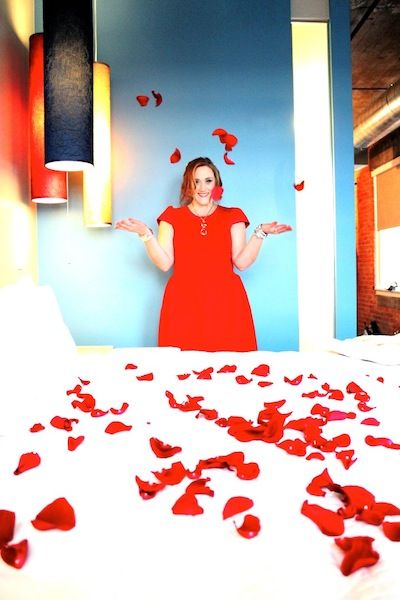 WHY HOST A HOUSE CONCERT?
Hosting a house concert can be an awesome way to experience a concert and also a lovely way to support an artist whose music is important to you, like Cary :) Basically it's an intimate concert that happens to be in someone's house instead of a venue. It involves some time commitment, and a willingness to open your home for an intimate concert. Many people start by hosting a concert for Cary, and then they get hooked and begin a regular House Concert Series. Some hosts just invite people they know, and others open it up to Cary's fans in the area too. All options are ok.
COST: Usually the guests pay $10-$20 per person with the money going to the artist. Occasionally, hosts prefer to pay the fee themselves and not charge their friends. There are three possibilities for Cary''s performance fee:
1) If you are asking for a specific date when Cary is NOT already in the area, the cost includes a performance fee (negotiated based on a lot of factors), plus travel costs and lodging.
2) If you can wait until Cary is already touring your area, we ask for a guarantee of $400 vs. what is collected at the door (this means you need at least 40 at $10 people or 20 at $20, otherwise you pay the difference out of pocket).
3) If you are doing us a favor (e.g. filling in a date on a tour we couldn''t fill), we waive the guarantee. ␣ Some hosts rent chairs, provide refreshments, etc. but this is not required. Many hosts avoid incurring costs by asking friends and attendees to bring chairs as well as a beverage or snack to share with others.
SPACE REQUIREMENTS: Ideally the space will comfortably fit at least 20 - 30 people, or more. You might be surprised how many people can fit in a small space! Most hosts clear the living room of furniture and set up a ""concert space"" by lining up chairs in rows and creating a ""performance space"" for Cary.
PUBLIC OR PRIVATE SHOW: You'll need to decide if you want a public or private show. A public show is open to Cary's fans in the area. Most hosts choose this route, but it is ok to keep the event private, only for your friends and family if that's what you prefer. Note: When shows are public, we only put your email on the website - never your address to keep your privacy.
RESERVATIONS: The host handles the reservations (usually by email). Advance reservations are necessary because many house concerts sell out in advance (also, it helps you plan accordingly). When people e-mail to make reservations, you add them to a reservation list and send them the details. Usually 10 - 20% don't show, so hosts "overbook" just a little.
We also recommend creating an informational email in advance that specifies the details (start time, location, donation- usually $10 - $20 that goes to the artist), and any requests that you have (e.g. bring a dish to share, bring a chair, no smoking, etc.). Then you just send this to folks who make reservations and you don't have to keep re-creating it!
HOST RESPONSIBILITIES: Spread the word, invite all of your friends and family, and keep track of a guest list. Also, prepare the space, greet people as they arrive, and introduce Cary, etc. You will also take people's donations (often by passing a basket at intermission or collecting as people come in - this is up to the host's personal style). Most people find this is very enjoyable, but some folks feel shy about this part and so ask a friend to play the official host. That's ok too! :) Often hosts who have a guest room offer to host Cary overnight in their home, and many provide dinner and/or breakfast. This is totally optional.
HAVE MORE QUESTIONS OR WANT TO SCHEDULE A CONCERT?
(Contact Renee Gebhardt by clicking the BOOKING link)  
Previous events
Cary Cooper - Thursday Singer Songwriter Series
Black Rock Center, 12901 Towns Common Drive, Germantown, MD
Cary Cooper & friends Dallas CD Release
Uncle Calvins Coffeehouse, 9555 N. Central Expressway, Dallas, TX
Cary Cooper Songwriting Workshop and Show
Homegrown Coffeehouse, Accokeek, MD
There will be a songwriting workshop Saturday morning & afternoon with a concert Saturday night!